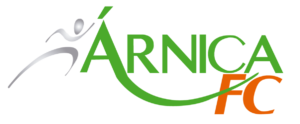 More Relief, More Movement.
Arnica FC is specially formulated to accelerate the healing of wounds and other traumatic injuries. Arnica FC relieves body pain thanks to its anti-inflammatory, analgesic, rubefacient and healing properties. Its roll-on presentation makes Arnica FC a product of easy and quick application
Benefits
Stimulates blood circulation, preventing the formation of bruises helping to eliminate them.
It relieves pain in traumatisms, sprains, tears.
Reduces inflammation.
Reduces pain, accelerates recovery in dislocations and sprains.
Ideal for athletes.
The best presentation at the best price
Contraindications
Product for external use.
Do not use during pregnancy and lactation.
Do not use on sensitive skin.
Do not use on open wounds.Producto para uso externo.
Ingredients
Arnica Extract: It has analgesic and anti-inflammatory properties. Chamomile Extract: It has a relaxing action that comforts the altered skin. Aloe Vera: It has an anti-inflammatory and analgesic action which is ideal for joints that are in inflammatory process.Calendula: It has properties Anti-inflammatory, Antibacterial and Antiseptic. Camphor and Menthol: They act as Refreshers providing a sensation of relief and well-being.
Presentation
"Exclusive and convenient Roll On bottle with  90 grams of products"